Braintrax Is a Brainstorm Studio
We help business brains arrive at more innovative solutions to important problems.
Lay tracks for re-framing stuck mindsets

Uncover new routes for innovation, better questions for ideation

Train teams to be creative problem-solvers

Help agencies win new biz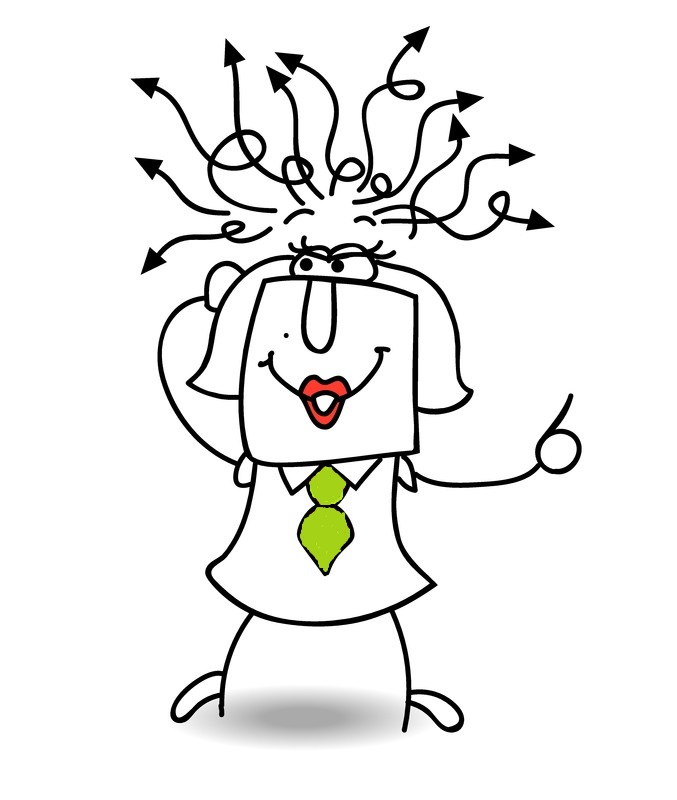 Inspiring Creativity is our Passion
We're proud to have led successful brainstorms, innovation workshops and planning sessions for some of the world's biggest brands and their agencies.
We know how to read a room, quiet the bullies and coax right brain brilliance from left brain thinkers. Our energy is contagious; Our style is business with a wink.  We stay fresh, yet focused.
We Believe
Gratuitous creativity engages humans not customers
Decision makers must be part of the process or you'll never sell it in
If you're not brainstorming the right challenge, you'll generate ideas not solutions
Robyn C. Freedman
Founder & Creative Director
Meet Your Facilitator
Braintrax Founder, Robyn Freedman, has twenty years experience facilitating creative thinking for some of the world's largest consumer, corporate and B2B brands.  (Clients here)
Before Braintrax, she held creative leadership positions at global agencies, coached two Odyssey of the Mind teams to World Finals and appeared on Romper Room.  A trained creative planner, Robyn digs for insight and pokes at convention. She knows how to read a room, steer a conversation and ignite creative collaboration.   Her contagious energy is fueled by iced espresso and a good hair day.   See Robyn's resume here
Just Sayin' 
Robyn scored 99 (out of 100) in a professional  skills test evaluating "classification" - ability to see relationships between seemingly unrelated events, situations or information. People with high classification skills, also called "inductive reasoning," can quickly synthesize information into insight.  And identify buried ideas from group discussion.   Perfect DNA for running brainstorms!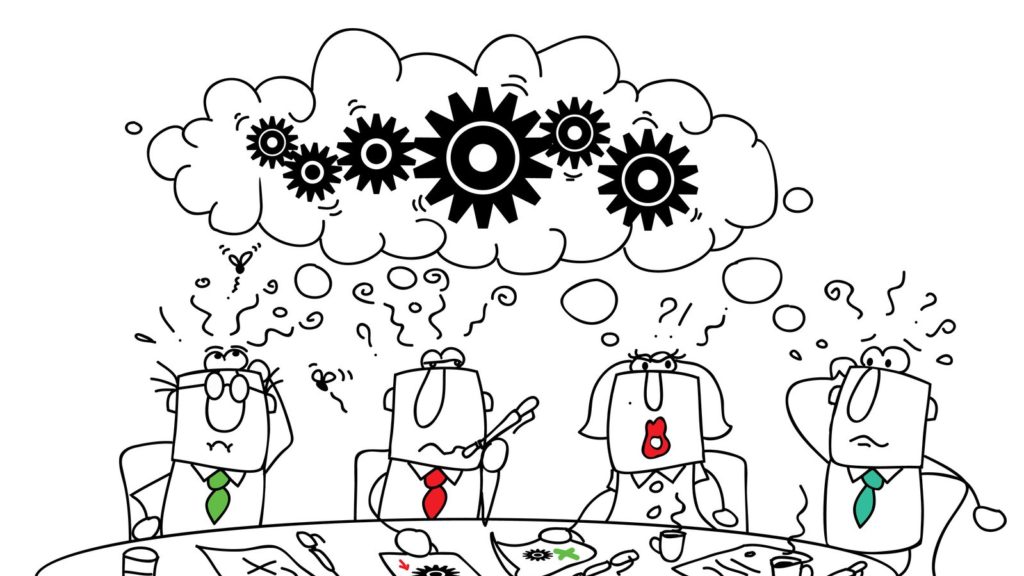 GLAD YOU ASKED...
Why Braintrax?
1. There are innovative ideas hiding in your current business strategy - we reframe your team's perspective to find them!
2. Because brainstorms shouldn't suck - time, money or otherwise.  (ours don't!)
Braintrax has proven tools, techniques and an environment built for innovation scouting and effective ideation. Plus a smart eye for big ideas. We know how to facilitate creativity and collaboration in ways that build idea ownership and buy-in.
And we're fun to work with!
Do you use the same techniques, tools and tricks in every brainstorm? 
Absolutely not!  Every brainstorm we plan and facilitate is one of a kind. (Like snowflakes, but  cooler.)  Every brain track we lay is engineered for your business challenge.  Every technique, warm-up and energizer is tailored to your group.
What's with the boxes? 
We love boxes. They hold unexpected ideas. It's silly to assume you must always thinking outside them. Our Inside-the-Box approach takes client challenges inside a warehouse of unusual boxes – inspiring fresh possibilities by thematically confining each piece of your challenge. It works.
What happens if we don't land on the right idea?  
Then Braintrax will brainstorm again.  All challenges are Idea-Back-Guaranteed.  Give us the idea back – and we'll rethink.  But first - trust/have patience with the process.  Never judge a brainstorm by its raw notes.  We run every session output through our Rainstorm & Harvest process - creating a doc of presentation-worthy solutions mapping back to your business challenge. 
How many brains should we bring?
Studio accommodates 15-20 comfortably, but 8-12 folks create optimal brainstorm chemistry.
Can I get some Braintrax to-go?  
Braintrax delivers wherever and however most convenient for participants including:
Our studio

- unexpected environment built to spark new thinking

Your office   - we can make folks feel like they've left the building

IM'storm - virtual/web-ex sessions are perfect for teams spread across locations/time zones

DIY B'storm Box - giv

e us your challenge, we'll craft the customized tools and step-by-step agenda to help you facilitate like a pro.  Agency favorite!
What if my team is too busy to brainstorm? 
Stale thinking wastes more time (and money) than making time to get fresh.  Still, we understand tight schedules and deadlines.  With access to the right info, Braintrax will do the heavy lifting and create thought-starter boards and concepts for group feedback and idea building.
But I have an agency!?
Great –  bring them to the brainstorm!  Braintrax helps strengthen and re-energize agency-client partnerships. With both parties in the room, we can fast track internal buy-in and stretch slim planning budgets
Agency Hired Gun?   
You bet!  Though we like the term "Ghost Thinker."  We help agencies win new biz. We train staff how to think/plan/write more strategically.  We energize at-risk accounts.  And write awesome plans.  Agencies we've worked with include: MBooth, Ketchum, MSL, Catalyst, BRG, LLPR, Everywhere, Text100, Emanate PR and more...
Will there be food?  
Always. The essential three food groups for brainstorming – Candy, Caffeine & Carbs. And sometimes even adult beverages. Full-day sessions at the Braintrax studio can also include yummy food truck visits on the warehouse loading dock.
Robyn's best idea ever?  
Her children, Samantha and Bradley. And bringing home former Cut Rate Box warehouse cat, Archie.